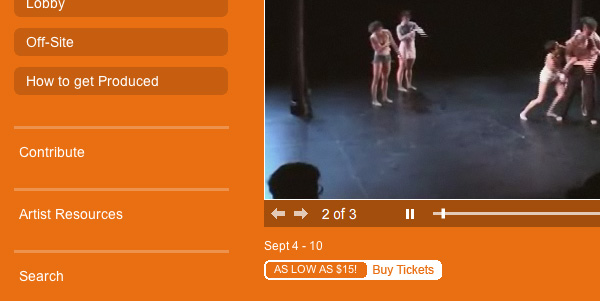 One of America's preeminent performing arts institutions, Dance Theater Workshop maintains an uncompromising mission to identify, present, and support independent contemporary artists and companies to advance dance and live performance in New York and worldwide.
The Studio designed the organization's new website from the ground up to provide clear navigation and prominently showcase DTW's rich video and photographic content. The site's custom content management system automatically selects and displays media for upcoming performances, keeping content up-to-date over the course of a season.
The site also features special member-exclusive services including member profiles and a community bulletin board.